services
Get Support
Individual, couples, and family therapies are available for California residents. Treatment modalities include psychodynamic, cognitive behavioral, somatic, and mindfulness-based therapies.
Consult
Consultation is offered for individuals outside of California and for therapists or other providers who wish to learn about effective treatment interventions for non-monogamous individuals, couples, and parents.
Connect
Find resources on polyamory and non-monogamy and connect with the community.

Dr. Jennifer Fernández is a licensed Clinical Psychologist who specializes in helping non-monogamous people navigate the unique issues that come with non-traditional relationship strategies. She has extensive experience treating trauma and helping patients restore healthy intimacy and sexuality in their lives.

Common reasons people seek her services include opening up a monogamous relationship, addressing jealousy, and navigating boundaries with multiple partners. Her therapeutic style is compassionate and non-judgmental but she will also be direct and challenge you to deeply examine your choices. One of her main objectives is creating a safe, confidential environment where you feel comfortable to explore your choices.

Dr. Fernández is a bilingual therapist and offers treatment in Spanish. (PSY 26573)
Meet My Assistant
Resources
Find tools and community to help you along the journey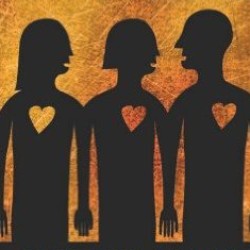 The essential guide for singles and couples who want to explore polyamory in ways that are ethically and emotionally sustainable. For anyone who has ever dreamed of love, sex, and companionship beyond the limits of traditional monogamy, this groundbreaking guide navigates the infinite possibilities that open relationships can offer. Experienced ethical sluts Dossie Easton and Read more about The Ethical Slut[…]
Can you love more than one person? Have multiple romantic partners, without jealousy or cheating? Absolutely! Polyamorous people have been paving the way, through trial and painful error. Now the new book More Than Two can help you find your own way. With completely new material and a fresh approach, Franklin Veaux and Eve Rickert Read more about More Than Two: A Practical Guide to Ethical Polyamory[…]
Previous
Next